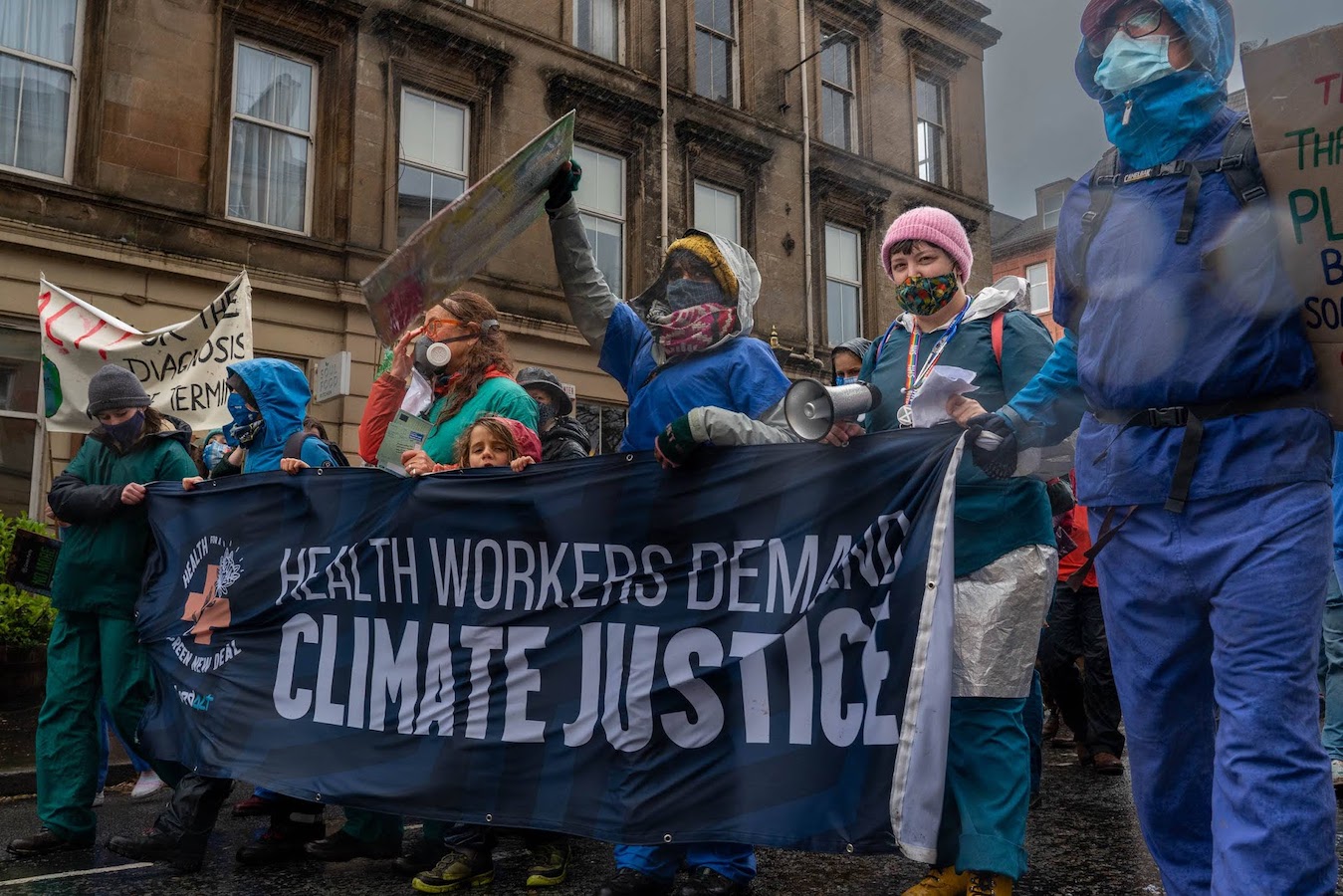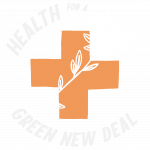 Health for a Green New Deal
We're building the health movement for a transformative Green New Deal.
Health for a Green New Deal is building a grassroots-powered health movement for a just and green society, one that prioritises the health of people and planet over profit.
What is the Green New Deal?
The Green New Deal is a plan to radically eliminate polluting emissions and tackle rampant inequality. It isn't just one single policy, but a program for government based on 5 core demands.
Decarbonise the UK
so that we can end our reliance on climate-wrecking fossil fuels and create a zero-carbon economy.
Ensure a global just transition
acting on the UK's historic responsibility for climate change, and for exploiting communities and resources across the world
Create millions of green jobs
with decent pay and conditions, including in public services such as health, social care and education
Transform the economy
so that our financial system is based on public need and not private greed
Protect and restore
our natural ecosystems by safeguarding habitats and creating a sustainable food system, ensuring the right a healthy environment
Why 'Health' for a Green New Deal?
Health is political. Spiralling inequality caused by political decisions has led to growing rates of poor physical and mental health. The COVID-19 pandemic has only amplified these inequalities, impacting marginalised communities the most.
The World Health Organisation (WHO) has forecast that without immediate and effective action, climate change could cause 250,000 additional deaths each year between 2030 and 2050 alone. Just like COVID-19, it is those with the least that are being affected the most by the climate crisis.
As direct witnesses to the health crises we face, we are taking action to show that this destruction is not inevitable. Whether it's tackling respiratory illness through cleaning our air, improving cardiovascular health by creating good quality work or providing better nutrition with a sustainable food system, the Green New Deal is also a deal for public health.
Action on climate change can and must mean a fairer and healthier society. Read more on the health arguments for a Green New Deal in our briefing.
Take Action!
For the sake of public health, it's time that Mayor Sadiq Khan cancels the Silvertown Tunnel, and lives up to his own call for a Green New Deal for London. If you're a member of the health community living or working in London, please sign the letter below and share it with your colleagues!

The climate crisis is the greatest public health threat of the 21st century. With this action, doctors of Scotland can help send a message to those in power at COP 26.

This May, we're taking action to convince MPs of the public health case for creating millions of good, secure green jobs post-COVID. Join us!